What is Walter Can?
Walter Can is a watering can, inspired by Walter Van Beirendock.
Who is walter can for?
Walter Can is designed to sell as homeware in high fashion designer stores.
What about walter Can?
Walter Can is designed to be able to be molded in manufacturing with one mold, besides the slight offset handle.
The slightly offset in handle gives it max comfort than regular watering can.
Renders of other color choices.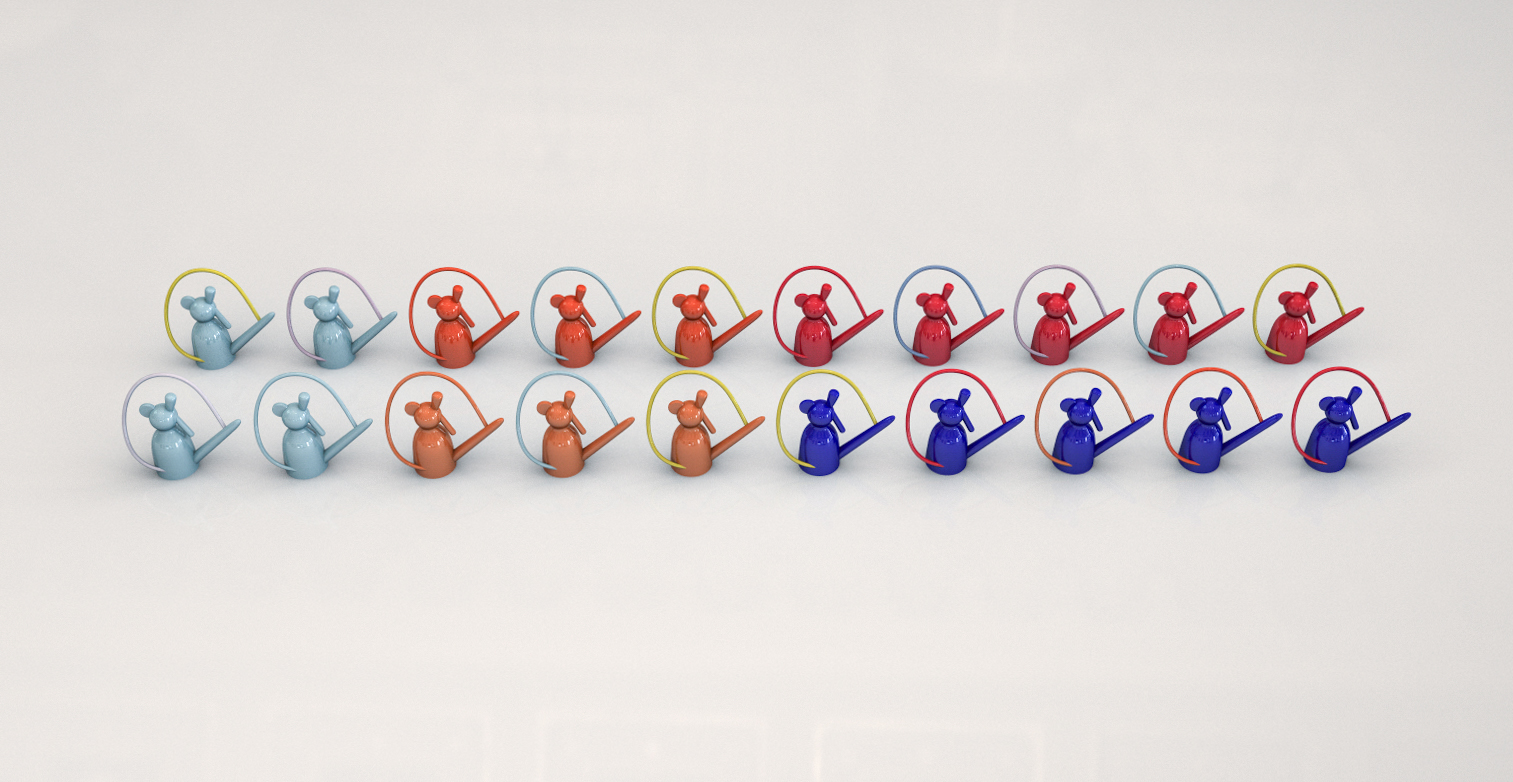 What else?
Walter Can also has its "runway" version, which is much more complex in manufacturing.